Stacking the Shelves (hosted by Tynga's Reviews) is a weekly meme in which bloggers share the books they buy, borrow, and receive.
Borrowed:
The Infinite Moment of Us by Lauren Myracle – Such a pretty cover, oh my god. I really hope I like this book, because it's one of those books I would buy JUST for the cover.
Won:
Snapshot by Angie Stanton (via Story Crush, thanks!)
Second Chance Summer by Morgan Matson (via These Flying Pages, thank you!) – I'm so excited to start reading this. I've heard SO many people say they love it.
For Review:
The Blue-Eyed General by Rebecca Inman – I've already started reading this and love it so far. 😀
---
A week or so ago I got
Gris Grimly's Frankenstein
from the library and started reading it. The other day I got on Goodreads to add it to my currently reading and noticed, to my dismay, that it is merged with the original
Frankenstein
. Okay, I
know
it's
technically
just a different version of the novel, but this annoys me so much. I can't acknowledge the fact that I'm reading the graphic novel (or rate or review it, for that matter) without completely uprooting my
Frankenstein
ratings and everything. UGH! I've seen tons of novel to graphic novel adaptations that are split apart. I don't understand why this one isn't either. It's even more stupid because on
Gris Grimly's author page
the book doesn't come up as his graphic novel. It shows the original novel. What's the point of
that
? Bah!
Also, I just saw that Penguin Teen Australia is publishing this
pretty hardcover version of The Fault in Our Stars
. I love it so much. I NEED IT!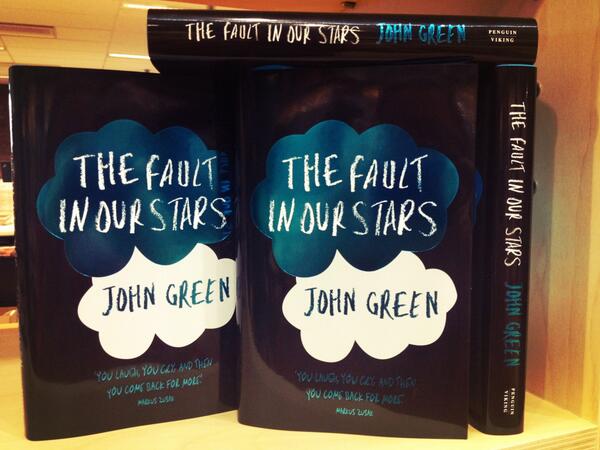 Isn't that beautiful? Oh!